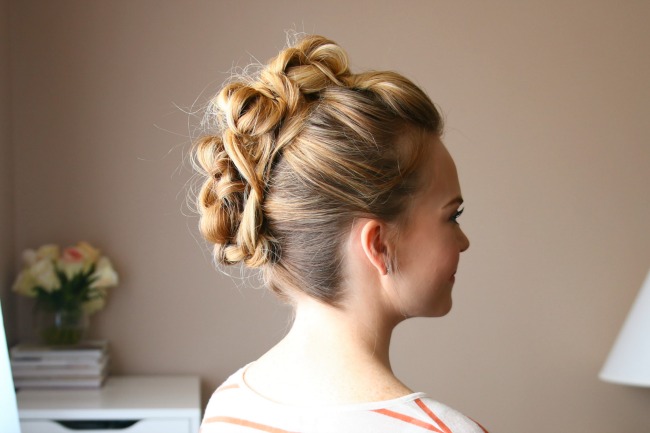 Mohawks will forever be some of my favorites. They are a great heatless option, which I am all about during the summer months, and can be done a number of different ways. This style...
Mohawks have been all the rage recently. I've been loving them personally and featured a few tutorials including the Mohawk Braid Top Knot, Messy Bun Mohawk, Mohawk French Braid Updo. This tutorial was inspired by a...
This triple ponytail is a fun spin on the typical pony. I recently spotted Blake Lively roaming an event with a similar hairstyle and wanted to give it a try. Her's was not exactly...