I have been seeing mohawks and faux-hawks all over instagram and am so in love with them! I absolutely had to try out my own version of the look and went with my staple messy bun. This is the same bun from 3 Easy 5 Minute Hairstyles and my go-to whenever I don't want to spend a lot of time on my hair. It's such a great technique though and I hope once you get a knack for it, find it just as useful as I do!
What do you think of these mohawk styles? I am so tempted to try out a braided version next!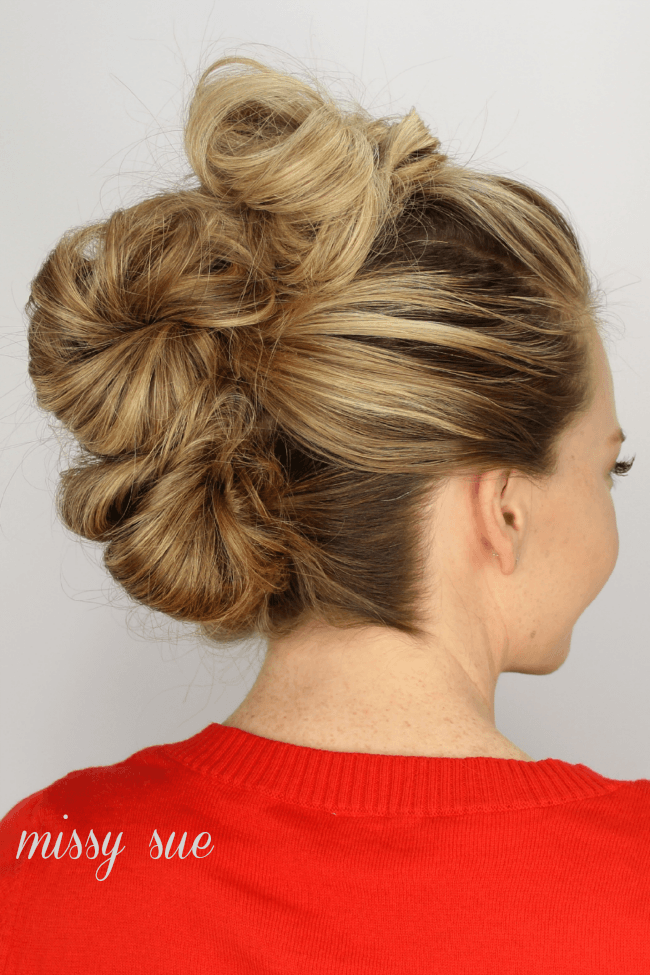 Messy Bun Mohawk
Supplies
Instructions
Step 1 / Start by sectioning off a portion of hair at the corners of the forehead to the back of the crown.
Step 2 / Create a messy bun by wrapping a clear elastic half way over the hair, twist the band, twisting the hair at the same time, and wrap the band once more over all the hair.
Step 3 / Pick up a second section of hair, at the top of the ears, bringing it towardsthe back of the head and create a second bun.
Step 4 / Create a third bun with the rest of the hair.
Step 5 / Pin down sections of hair to close the gaps between the bun.
Step 6 / Check in the mirror and pin down strategic pieces of hair until the overall look is how you like it.
Step 7 / Smooth down the sides with a bit of hairspray and create a slight pompadour at the front by gently pulling the hair loose.
Step 8 / To create the arrow design, slide eight hair pins into the hair so each set of two pins touch to create the point on the arrow.