Prom is just around the corner and I have been trying out some different styles for new tutorials. This one happened on accident but I love how simple it is. It's created by wrapping two braids around a low bun and embellished with a pretty gold ribbon.
Updos are definitely a trickier to do and I honestly try to get better at every time I do them. Sometimes they work out splendidly and other times I want to redo the whole thing. I think this one is an easier style and one that can be mastered by almost anyone. I hope you give it a try and let me know what you think!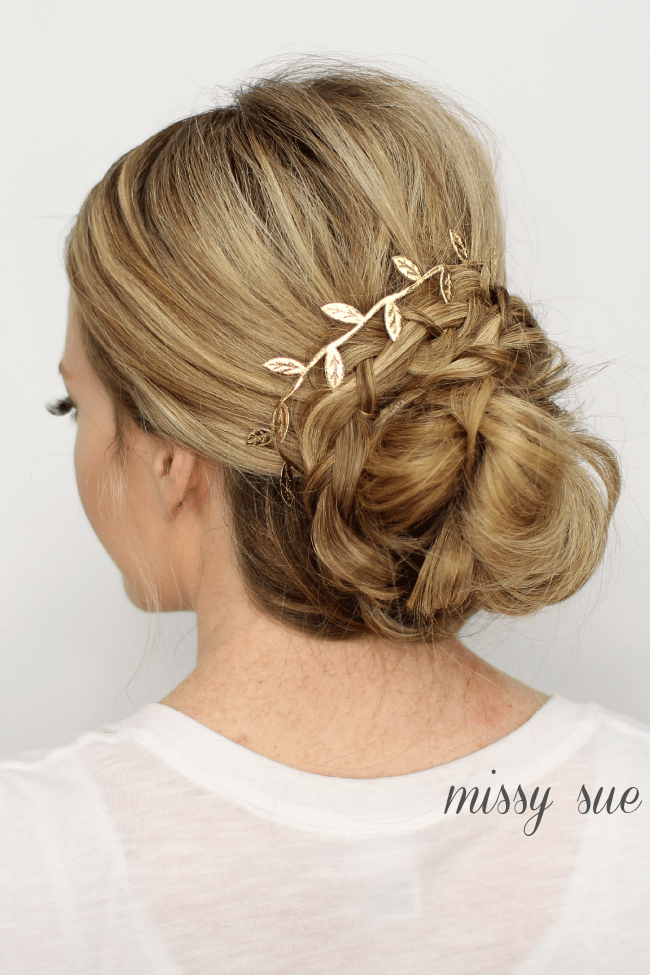 Braid Wrapped Low Bun
Step 1 / Create a bit of volume by back combing the hair at the back of the crown.
Step 2 / Smooth down the top layer of hair to hide the teased portion.
Step 3 / Separate a portion of hair from the ears to the back of the head pinning off the top portion.
Step 4 / Separate the bottom hair into two halves, left and right.
Step 5 / Braid each portion into a regular braid and tie off the ends with a clear elastic.
Step 6 / Let down the top portion and wrap the hair into a low bun directly over the braids.
Step 7 / Cross the braids in opposite directions around the bun and secure them in place.
Step 8 / Wrap a ribbon above the braids and pin down the ends under the bun.