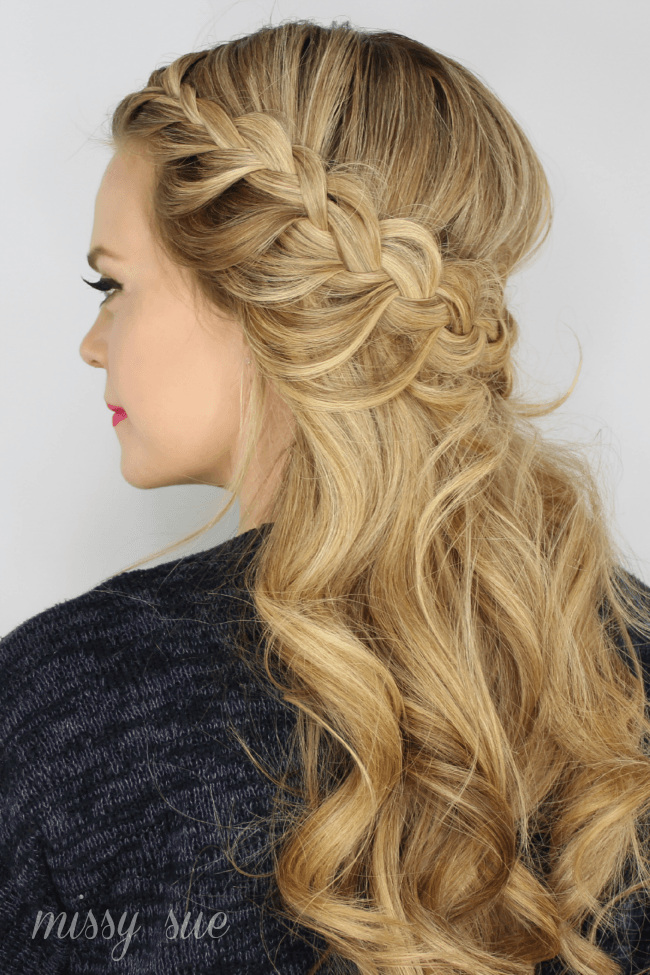 I wanted to put a spin on the Half up French Braids from last years summer series. I think half up braids are so girly and feminine but with a bohemian vibe that I love. This version actually incorporates three kinds of braids because it starts as a regular braids, goes into a french braid, and finishes as a lace braid. I wanted a cascading effect but without the difficulty of a waterfall so I really pulled it loose at the end. Try it out and let me know what you think!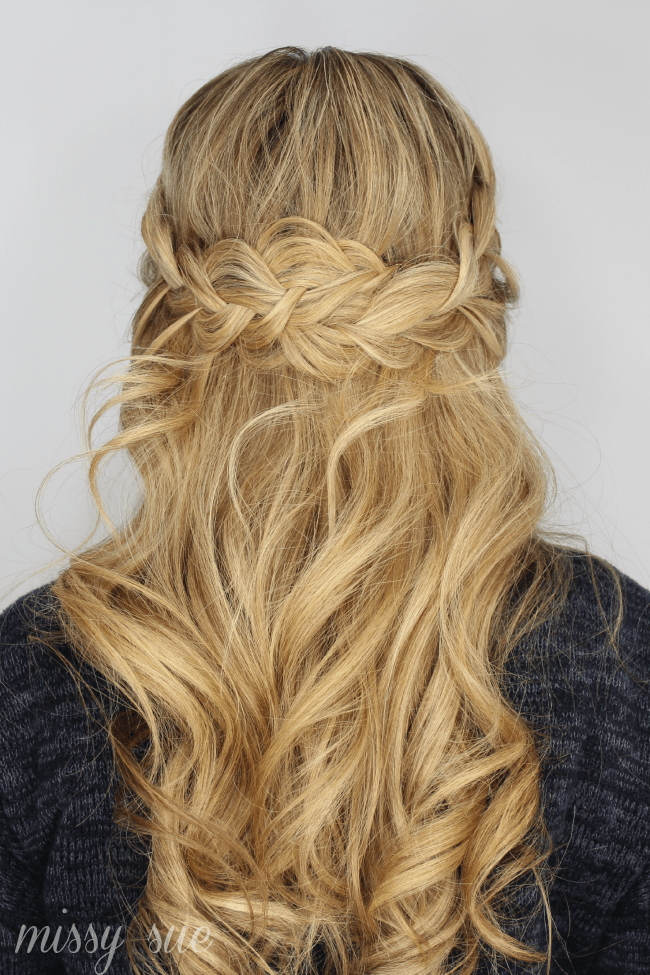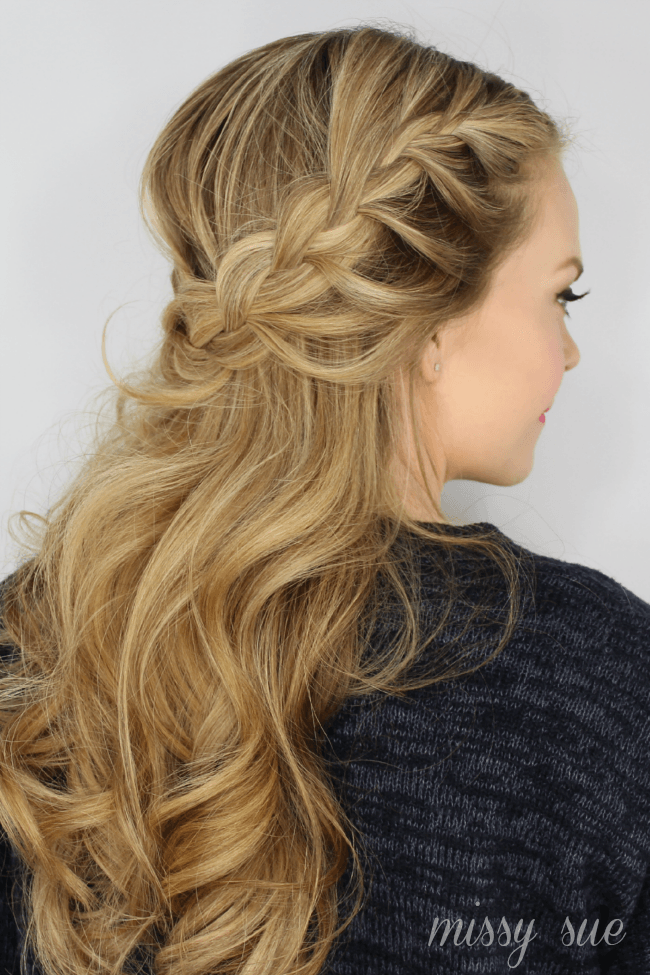 Half Up Lace Braids
Step 1 / With a part on the right side, pick up a section of hair on the heavy side of the part and divide it into three pieces.
Step 2 / Create one stitch of a regular braid, crossing the side strands over the middle.
Step 3 / Now do two stitches of a french braid by combining a section of hair with the back strand, crossing both over the middle, then bring in a section adding it to the front section and crossing both over the middle.
Step 4 / Then braid a lace braid until it reaches the ear by only bringing in hair to the bottom strand.
Step 5 / Finish braiding the section in a regular braid and tie off the end with an elastic band.
Step 6 / Repeat the previous steps with the opposite side of the head.
Step 7 / Take the braid on the right side, bring it around the back of the head and pin it down.
Step 8 / Cross the left braid around the back of the head, over the top of the previous braid, then slide the tail down underneath the first braid and pin it in place.
Step 9 / Gently pull on the edges of the braids to make them fuller and hide where they cross.
Step 10 / Set the style with hairspray and smooth any stray hairs.