I don't think I have ever featured a bubble ponytail on here before but I really want to step out of my comfort zone and try something a little different. I love the way this hairstyle turned out and think the bubble effect is really fun for Spring. It's a super simple way to jazz up your traditional ponytail too.
I get a lot of comments about featuring styles that are easier to do. I am hoping to mix in both so there are a few difficult ones mixed in with easier styles but all from a fresh perspective. Let me know if you try this out! I love knowing you are enjoying the tutorials.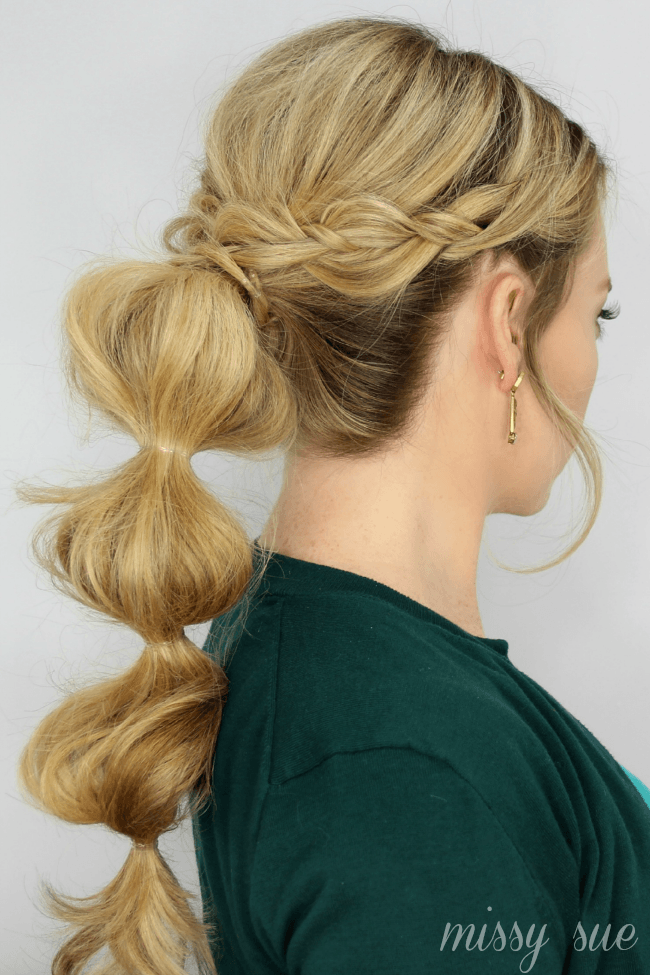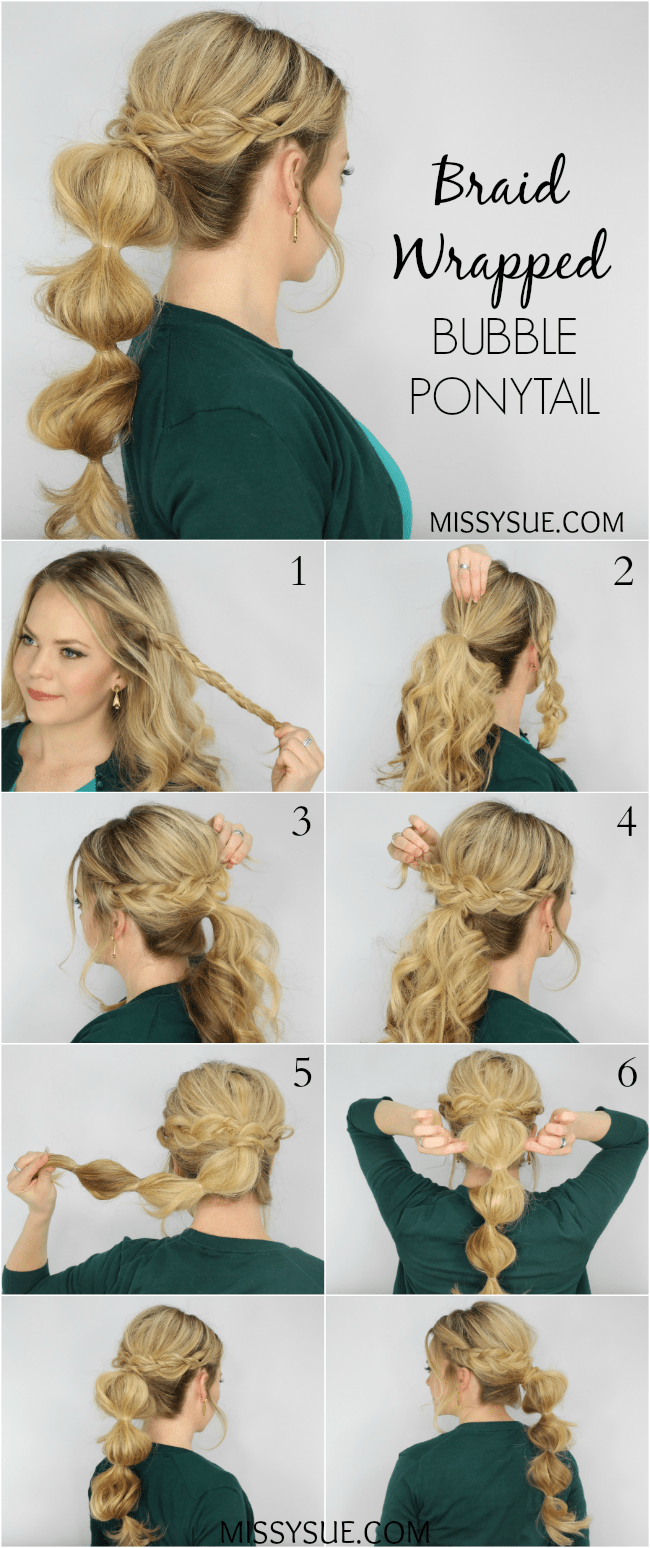 Braid Wrapped Bubble Ponytail
Step 1 / With a part on the right side, separate off a section of hair and braid it down into a regular braid. Tie off the end with a clear elastic band.
Step 2 / Repeat step two with another section of hair on the left side. Once each braid is tied off, gently pull on the edges to create a fuller braid.
Step 3 / Sweep the rest of the hair into a ponytail that sits at the center of the back of the head. Tie it off with a clear elastic then gently loosen the hair above the band to create some volume. You can even back comb the hair before starting the hairstyle if you like a lot of volume on top.
Step 4 / Wrap the braid on the left sound over the top of the hair band and around the ponytail. Pin it underneath with a hair pin.
Step 5 / Now wrap the right sided braid over the ponytail, securing the end as well.
Step 6 / Tie three elastic bands over the ponytail, about 2 inches apart.
Step 7 / Gently pull on the edges of each section of the ponytail to create a fuller effect.
Step 8 / Finish by smoothing down any flyaways with hairspray and to set the style.