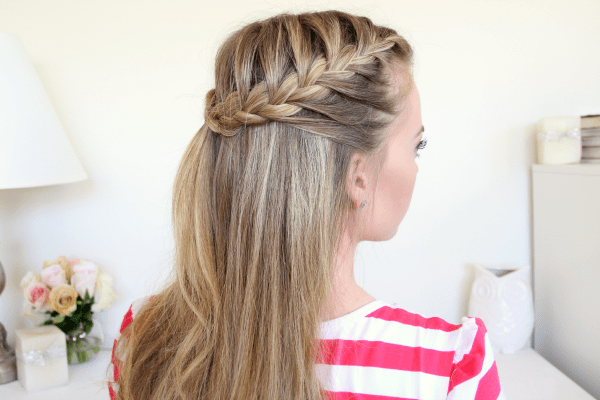 Braid 11-Half Up French Braids is something I have been wanting to put up as a tutorial for a while now. I tried it first as lace braids but liked the look of French braids more instead. I know this hairstyle would be gorgeous with dutch braids as well so look for that tutorial because I am sure I will end up doing it soon!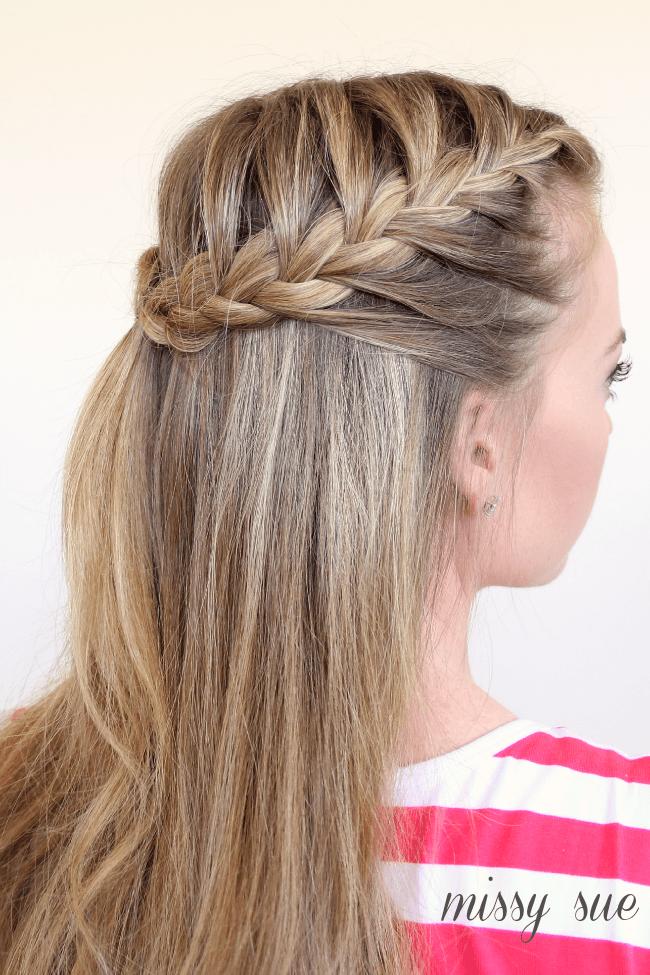 Here are the steps for creating this fun hairstyle for summer.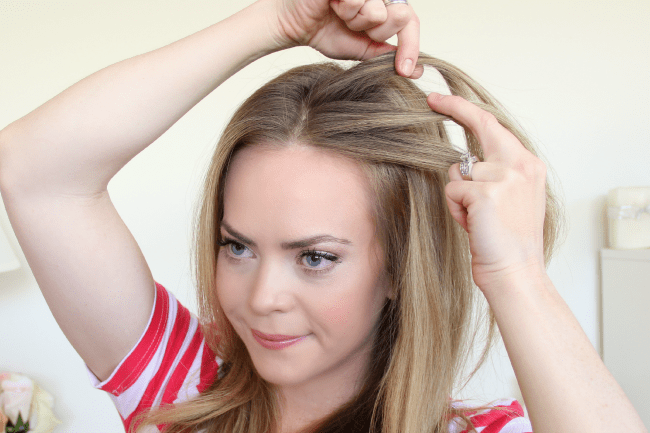 Step 1 / Create a center part, take a section of hair on the left side, dividing it into three sections.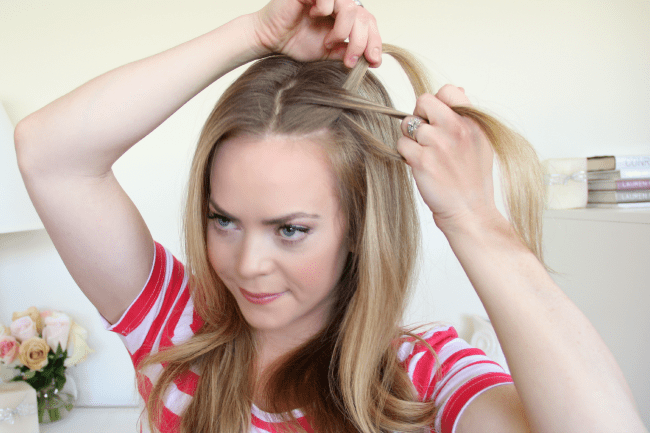 Step 2 / Next, cross the side strands over the middle, creating one stitch of a French Braid.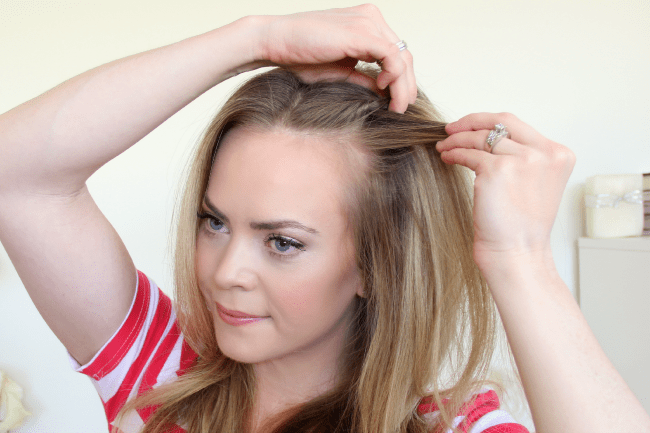 Step 3 / Then cross the front strand over the middle, take a section of hair that lines up with the strand, adding it into the braid.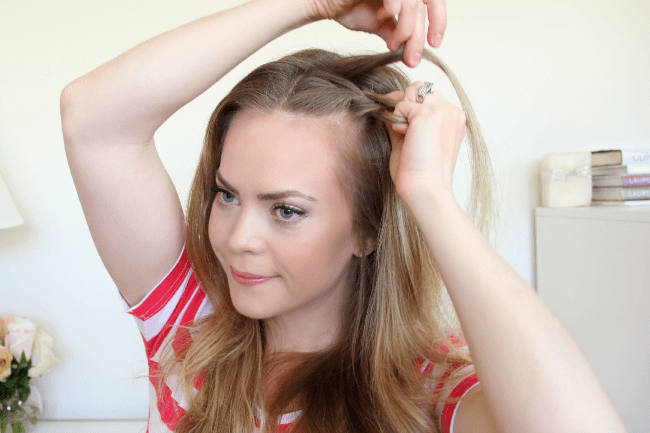 Step 4 / Cross the back strand over the middle pulling in hair to add to the strand.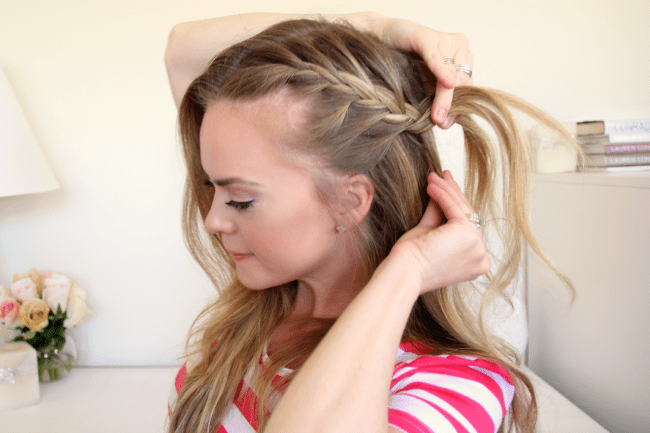 Step 5 / Repeat steps 3 and 4 completing a french braid to the back of the ear.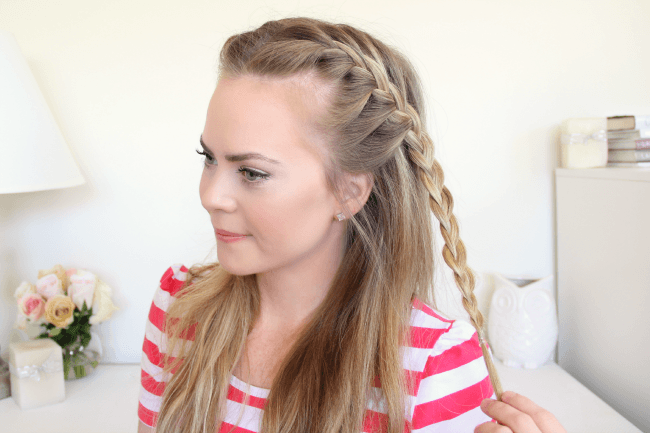 Step 6 / Finish braiding the section into a regular braid and tie off the end with an elastic.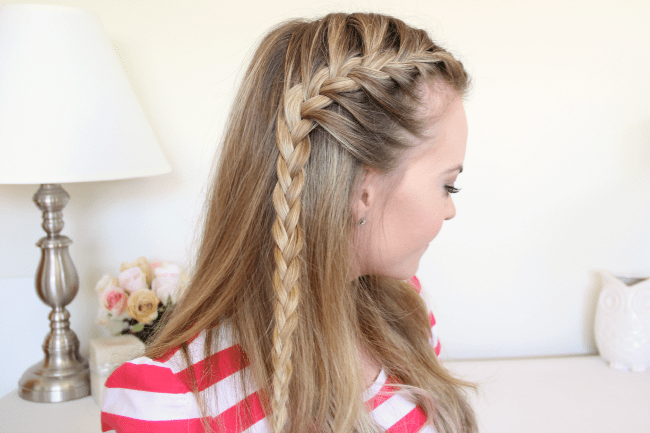 Step 7 / Now, repeat these same steps on the opposite side.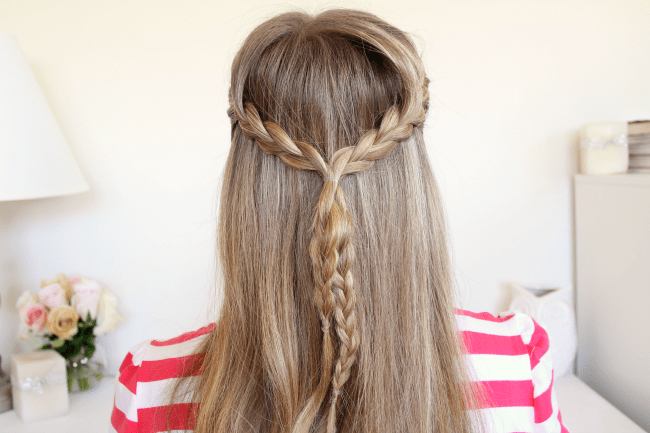 Step 8 / Pull both the braids to the back of the head and tie them together with a clear elastic band.

Step 9 / Remove the bands from the individual braids and comb through the braids to smooth them out.