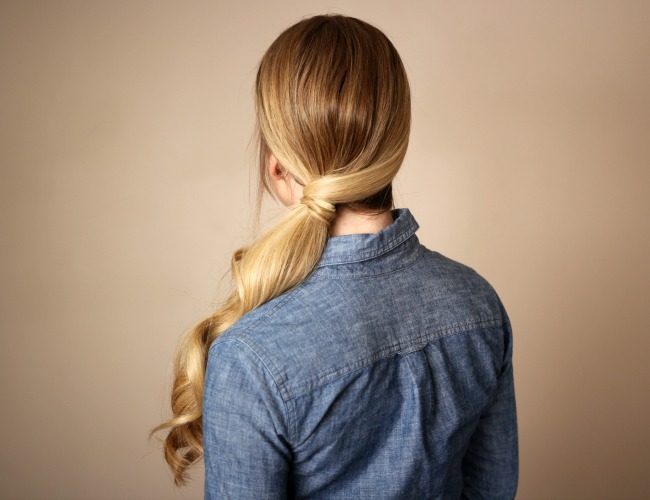 Low ponytails have definitely been my go-to hairstyle lately. They're a quick way to get your hair out of the way especially when little baby hands are within reach. After the third day in a row however, they can quickly start to feel boring and dull. I wanted to dress mine up a bit one night as we headed out to dinner so I simply left out a small section on the right side and then wrapped it around the band after tying the rest in a ponytail. Simple and easy and one of my new favorites!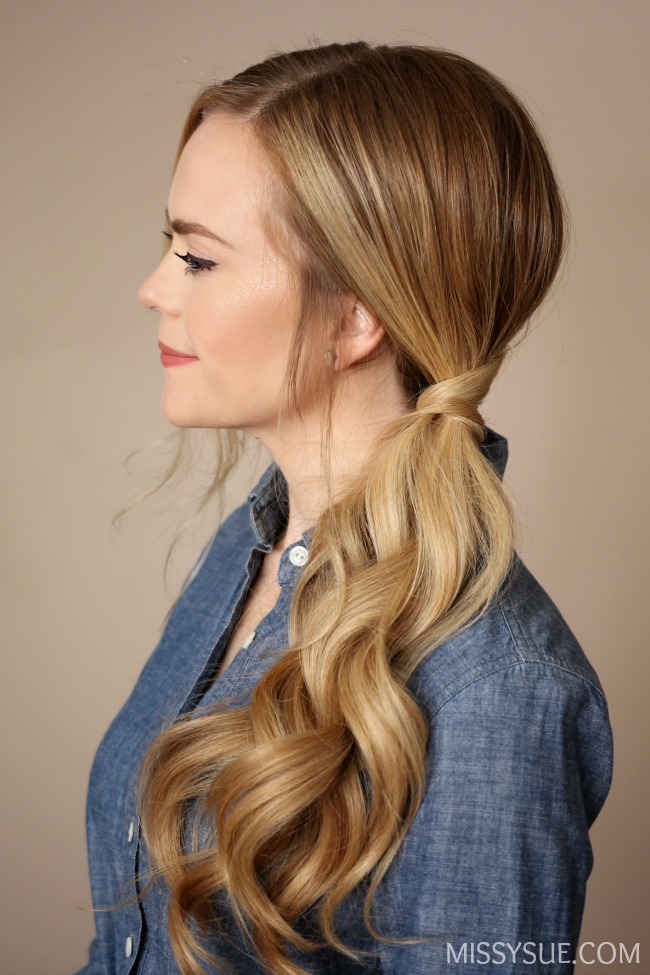 Wrapped Side Ponytail Supplies:
Wrapped Side Ponytail Instructions
Step 1 / Brush through the hair to remove any tangles and part the hair on the left side. Divide off a section of hair from the part down to the right ear, clipping it out of the way with a hair sectioning clip.
Step 2 / Take the rest of the hair and tie it into a low ponytail, off-center behind the left ear.
Step 3 / With the section previous separated off on the right side, brush through it and drape it around the head towards the hair band of the ponytail.
Step 4 / Wrap the hair around the band until reaching the end.
Step 5 / Pin down the end with two bobby pins, criss-crossed underneath the ponytail. If you prefer not to use bobby pins to hold the hair, instead wrap the ponytail again with a clear elastic band, ensuring the ends of the wrapped section are secured underneath it.
Step 6 / Add some curls to the ends of the ponytail with a 1 1/4″ curling iron and set the style with a medium-hold hairspray.