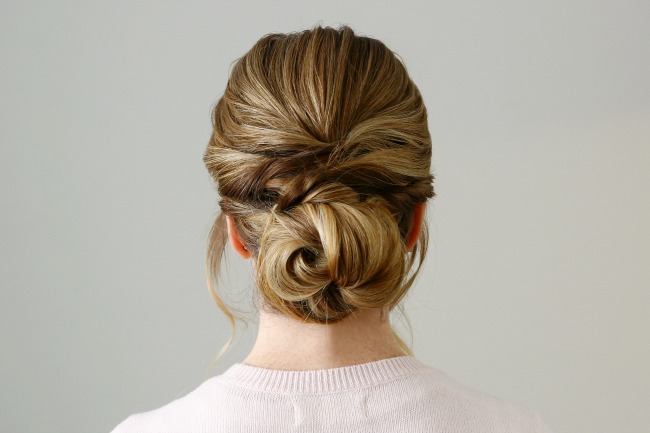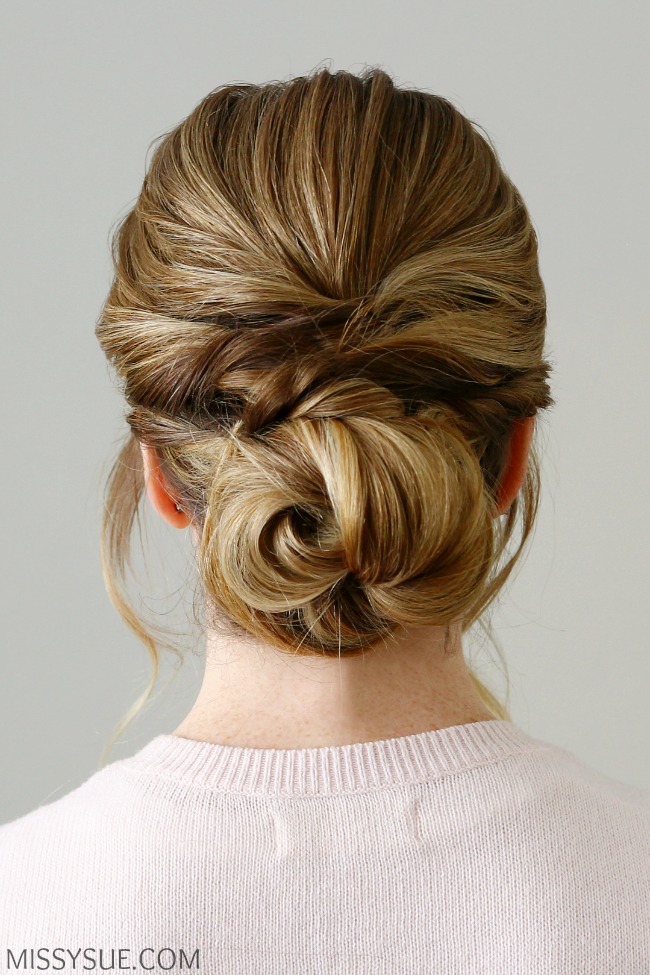 Updos are always a necessity to have in your beauty routine. I am constantly throwing my hair into a messy top knot or low ponytail, boring! This Twisted Knot Low Bun is simpler than it looks and even easier to recreate. It can be dressed up or down depending on your day and would just as pretty for a dinner out or a quick shopping trip. I love it because it's both sleek and simple, yet can be recreated with a middle, side or no part at all while still looking fabulous!
Twisted Knot Low Bun Supplies: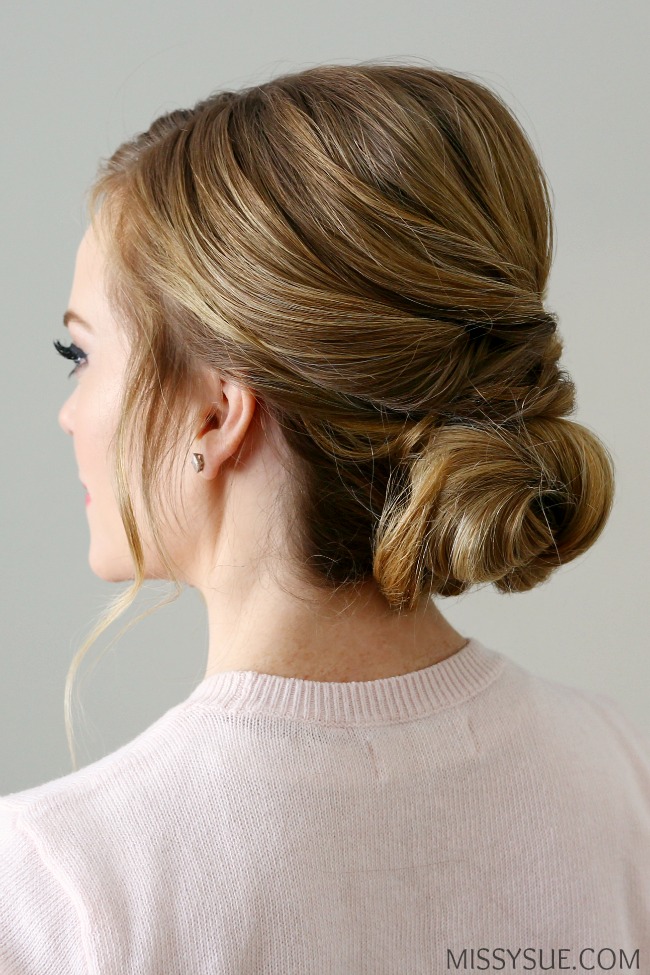 Twisted Knot Low Bun Instructions:
Step 1 / Brush through the hair to remove any tangles. Then divide off a section at the crown, twisting it together and pinning it against the head.
Step 2 / Next pick up a 1″ section of hair on the right side, twisting it together and securing it underneath the section at the crown.
Step 3 / Twist and pin a similar sized section from the left side underneath the previous twist.
Step 4 / Twist and pin one more section from both the right side first, then the left side.
Step 5 / Take the remaining hair and combine it together at the nape of the neck.
Step 6 / Place two fingers underneath the section.
Step 7 / Wrap the hair towards the left side while bending the two fingers downwards, hooking them over the hair.
Step 8 / Now twist the fingers down and towards the right, creating a horizontal loop with the hair.
Step 9 / Continue twisting the fingers, twisting the hair at the same time before wrapping it over itself so it's laying against the head in a "knot" shape.
Step 10 / Slide bobby pins into the bun until it feels secure.
Step 11 / Spray the style with a firm-hold hairspray and smooth down any flyaways.