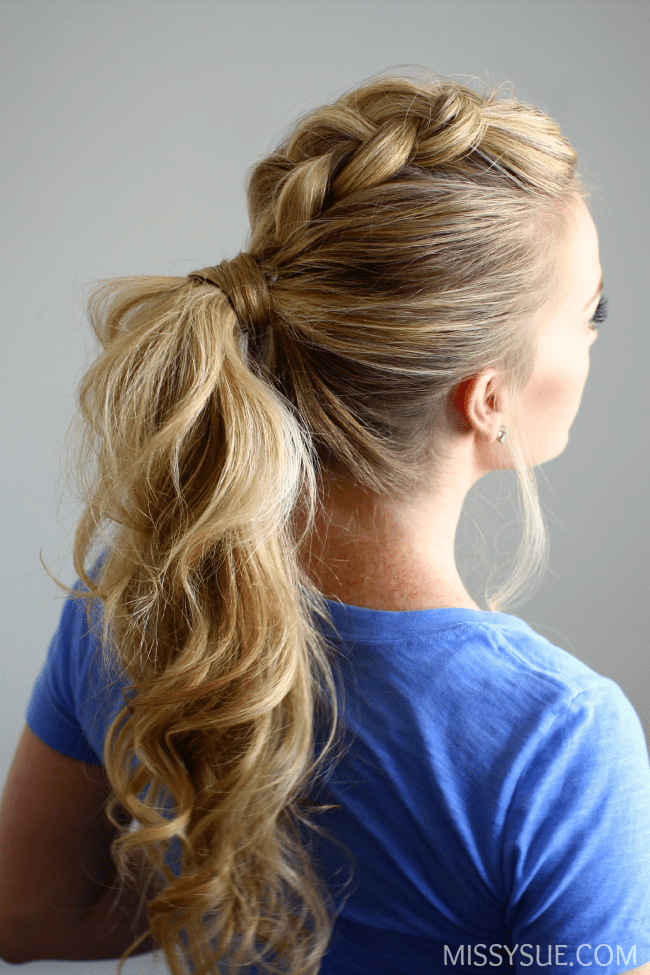 Pump up your pony with a chic dutch braid! This hairstyle is so cute and easy, perfect for back to school! Even though the school year has started, it is still hot outside and this hairdo is perfect for getting those tresses off your neck and out of the way. I love wearing ponytails and this is one of my favorite ways to dress it up!
Love ponytail styles? Check out these other favorites!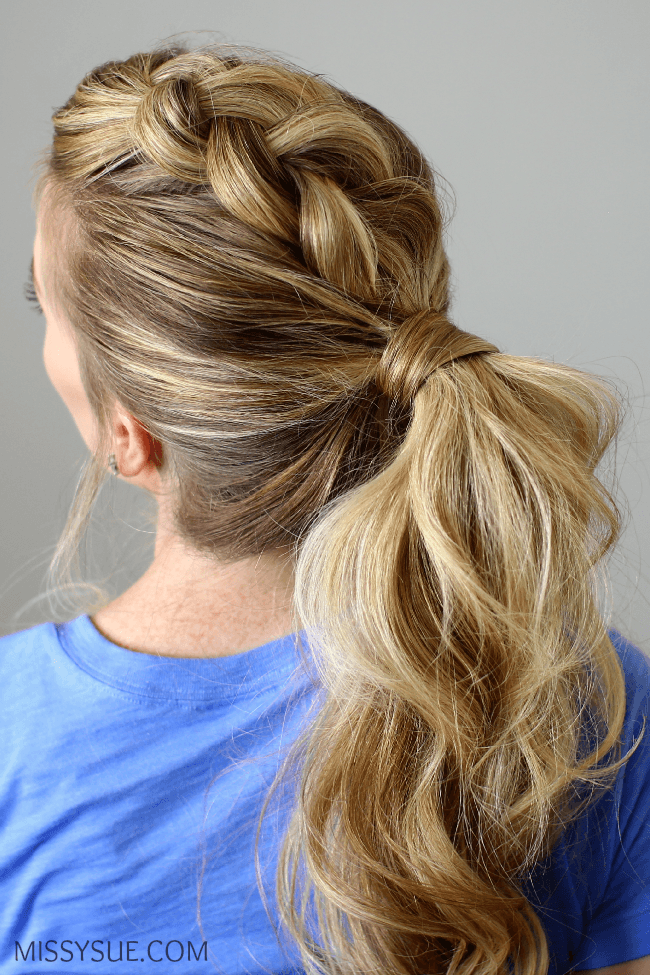 Dutch Mohawk Ponytail Supplies: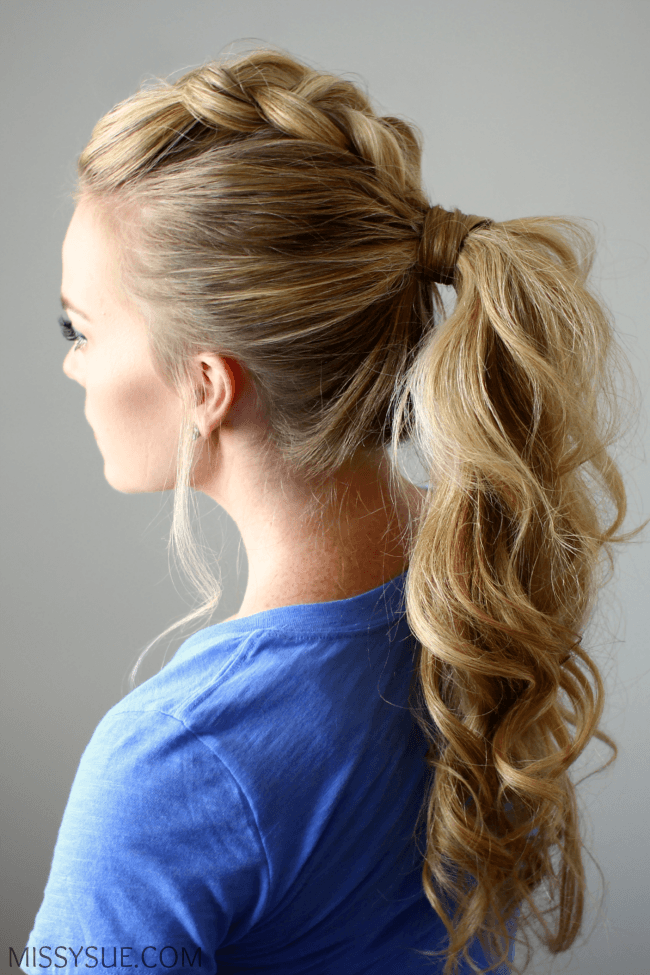 Dutch Mohawk Ponytail Instructions:
Step 1 / Start by brushing the hair straight back from the forehead and through the ends to remove any tangles.
Step 2 / Pick up a 2″ wide section of hair at the center of the forehead and two smaller sections directly behind it, one slightly to the right and one to the left.
Step 3 / Begin a dutch braid by crossing the side strands underneath the middle section.
Step 4 / Start incorporating small sections of hair into the braid keeping it right along the center of the top of the head.
Step 5 / When the braid reaches the back of the crown, tie it off with a clear elastic band.
Step 6 / Brush the rest of the hair into a ponytail that sits at the end of the braid.
Step 7 / Grab your favorite curling iron and add some curls to the ends of the ponytail.
Step 8 / Separate off a small section of hair from underneath the ponytail and wrap it around the hair band to hide it.
Step 9 / Secure the end of the wrapped section by criss-crossing two bobby pins over each other, sliding them under the hair band to hide them as well.
Step 10 / Spray the top and sides of the hair with a firm hold hairspray and smooth down any flyaways.