Dutch braid half backs are a great way to wear your hair this Spring. Braids never go out of style and a bohemian vibe is always so fresh. Make this look more casual by pulling the edges of the braid to make it more voluminous. Or wear it more sleek with straightened hair and smoothed braids.
I honestly can't even remember the last time I posted a step-by-step tutorial. I thought it was high time to do one again so I hope you enjoy it!
On a side note, I am considering doing another braids series for Spring. What do you think, yes or no?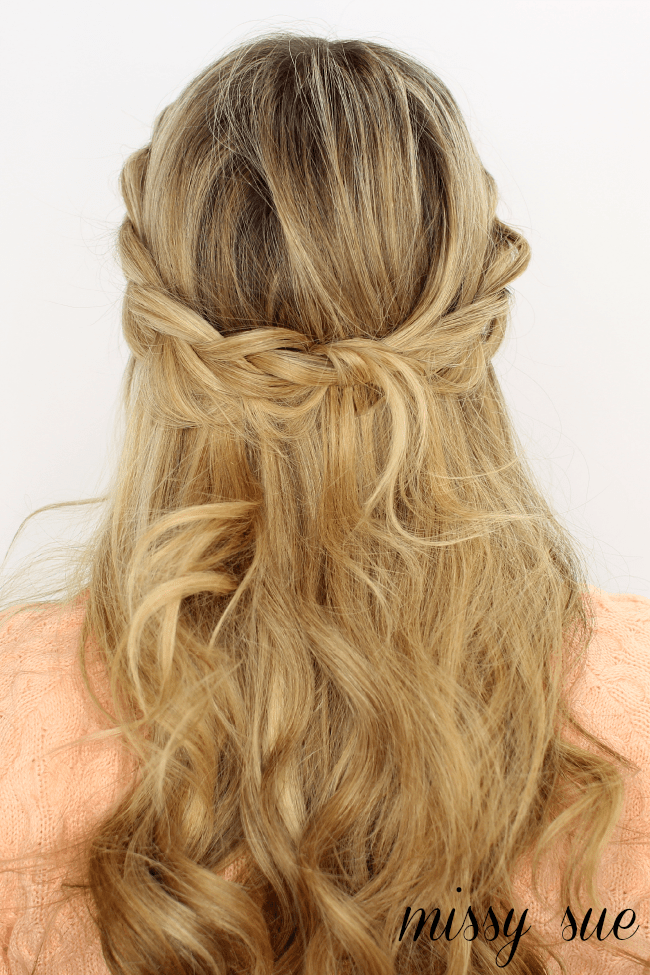 Dutch Braid Half Backs
Step 1 / Start with a part on the right side. Divide off a section of hair from the part down to the ear on both sides of the head, clipping off the back portions with a clip.
Step 2 / Pick up a section of hair near the part, on the heavy side, and divide it into three sections. Create a dutch braid, crossing the side strands under the middle strand, then incorporating hair into the side strands before crossing them under the middle.
Step 3 / Once all the hair is brought in, finish in a regular braid and tie off the end with a clear elastic band.
Step 4 / Now repeat these steps with the hair on the right side.
Step 5 / Bring the braids to the back of the head and tie them in a half knot.
Step 6 / Slide hair pins into the braids to hold them in place and remove the clear elastics.