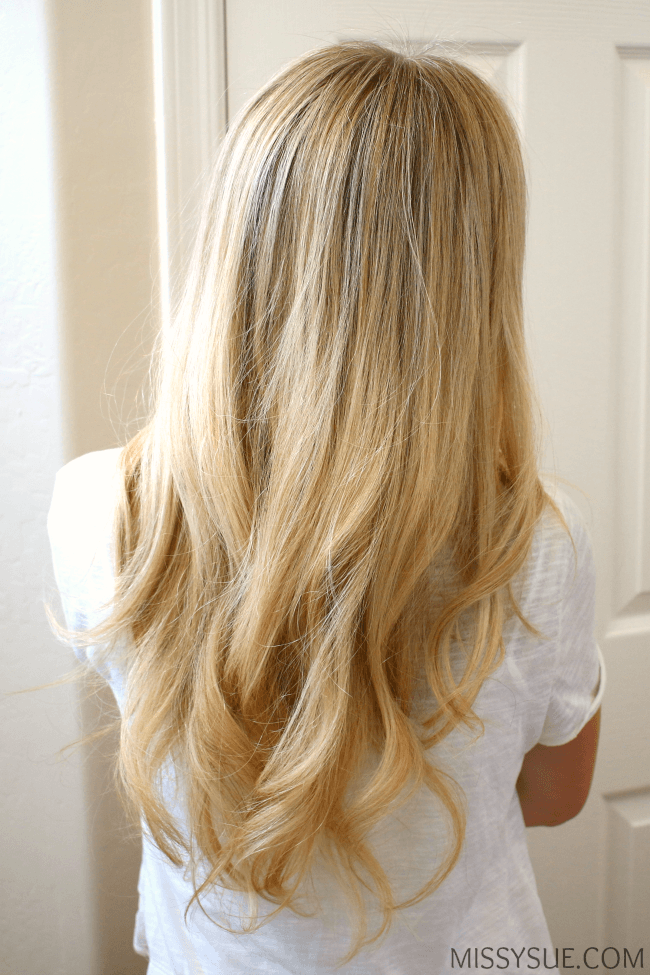 Today I am partnering with John Frieda to show you how I blowdry and curl my hair to create soft waves that I love to wear all the time. This is a great technique that works on short, medium, or long hair and a great, casual style for wearing every day. I hope you enjoy the tutorial and let me know if there are any other great tutorials you'd like to see in a future video!
Blow Dry Instructions:
Step 1 / Start by dividing the hair into sections to make drying it a little quicker and easier to do.
Step 2 / Using a 3" round brush, divide off a small section hair, place the brush underneath the section and follow it down to the ends with the blow dryer.
Step 3 / Continue brushing through and drying small sections until all the hair from the bottom section is dry.
Step 4 / Then let down a new layer of hair and continue brushing through small sections with the round brush while following it down with the blow dryer.
Step 5 / To add a bit of extra wave, if your hair is long like mine, grab a 1 1/2" and curl small sections away from the face clamping in the middle of the sections and rolling up to the root, before dropping it down to the ends, wrapping it up a second time.
Step 6 / Continue curling small sections before letting down the last layer of hair.
Step 7 / Repeat the same steps with the top layer, blow drying and curling the hair.
Step 8 / Let the curls cool for a few second before running your fingers through them to help blend and soften the waves.