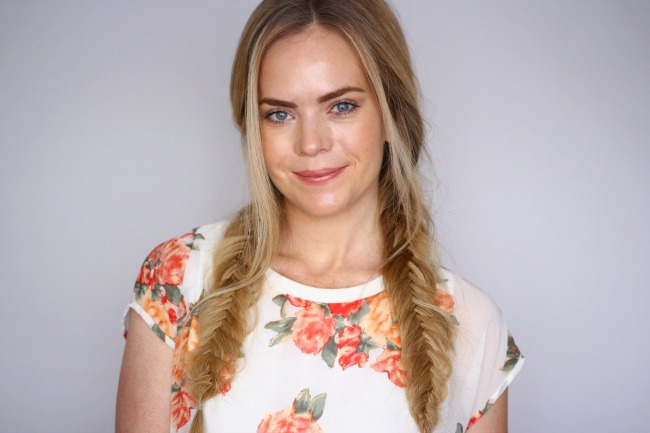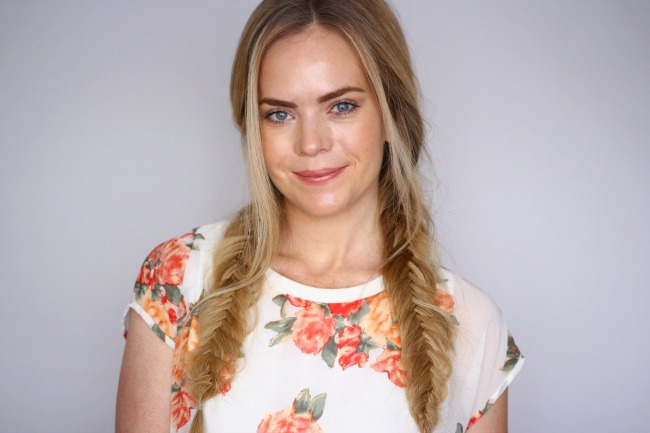 During the Summer months, I love packing up my hot tools and going heatless. I usually can't make it all the way through without using my curling iron at least once but it's such a great challenge and so healthy on the hair. Lately, I have been thinking of cute and easy styles that are great for everyday and don't require any heat. Two 'pigtail' braids is a classic style that's been around forever. Today I'm switching out your basic braid for fishtail braids to give the look a more modern twist. 
Step 1 / Begin by dividing the hair down the center of the back of the head. I wanted mine to look casual and effortless so I didn't bother with a comb and just freehanded the part with my fingers.
Step 2 / Take one section and split it into two smaller sections. Create a fishtail braid by taking small pieces from the outer edges and crossing them over to the opposite side. 
Step 3 / Continue braiding the section all the way to the bottom, securing the ends with an elastic band so the braid doesn't unravel. 
Step 4 / Starting at the bottom of the braid, gently pull on the edges so they slowly slide loose from the elastic band. Work your way up the braid, pulling apart the braid so it's wider and more loose.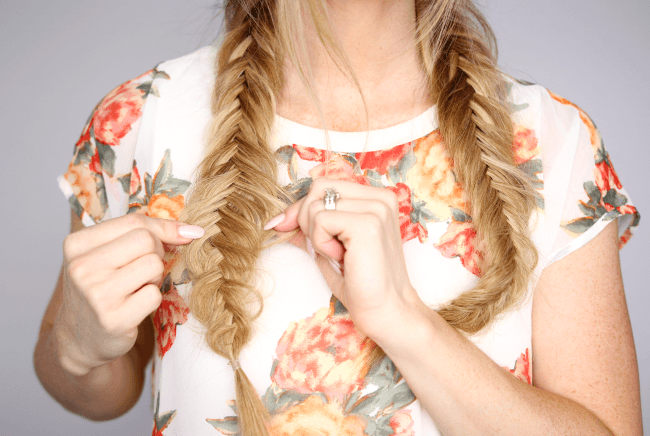 Step 5 / Now repeat the previous steps with the section on the right side.
Step 6 / Pull out any sections you'd like to frame the face; I think this helps change the vibe of the style so it's more wearable for anyone older than middle school age.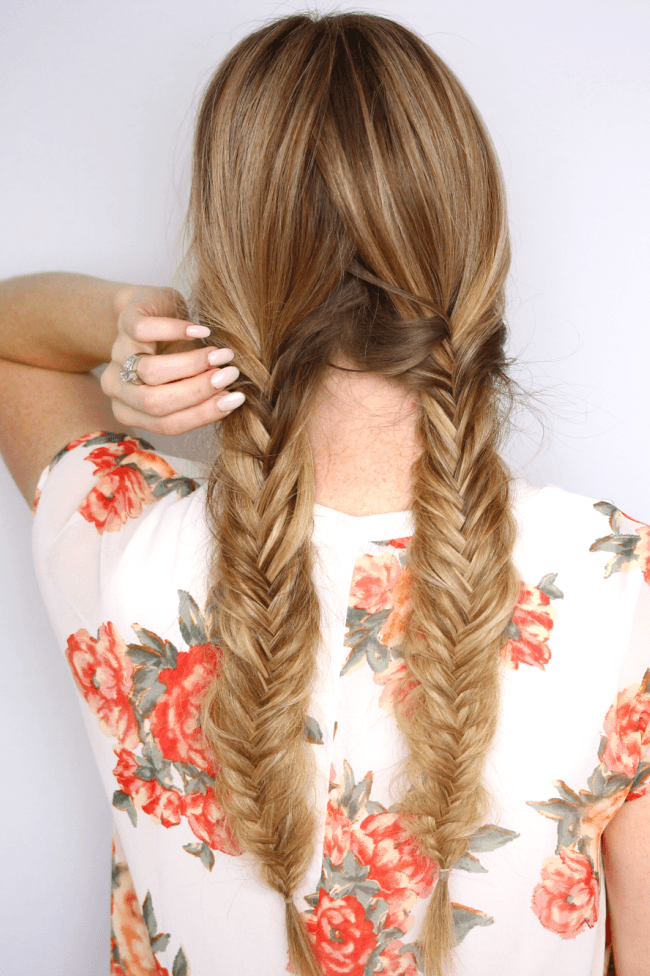 Step 7 / Set the style with hairspray and you are ready to go!