If you've been hoping to see more half up styles then today's your day! This hairstyle is definitely a new favorite of mine and so simple to recreate you won't believe it. I love that it can be dressed up or down depending on the occasion. Once you've mastered the fishtail braid, which is one of the most time-consuming braids out there, you'll be able to do this in a flash! Style it with curly hair or straight depending on your mood but is a great way to add a little extra embellishment to your look.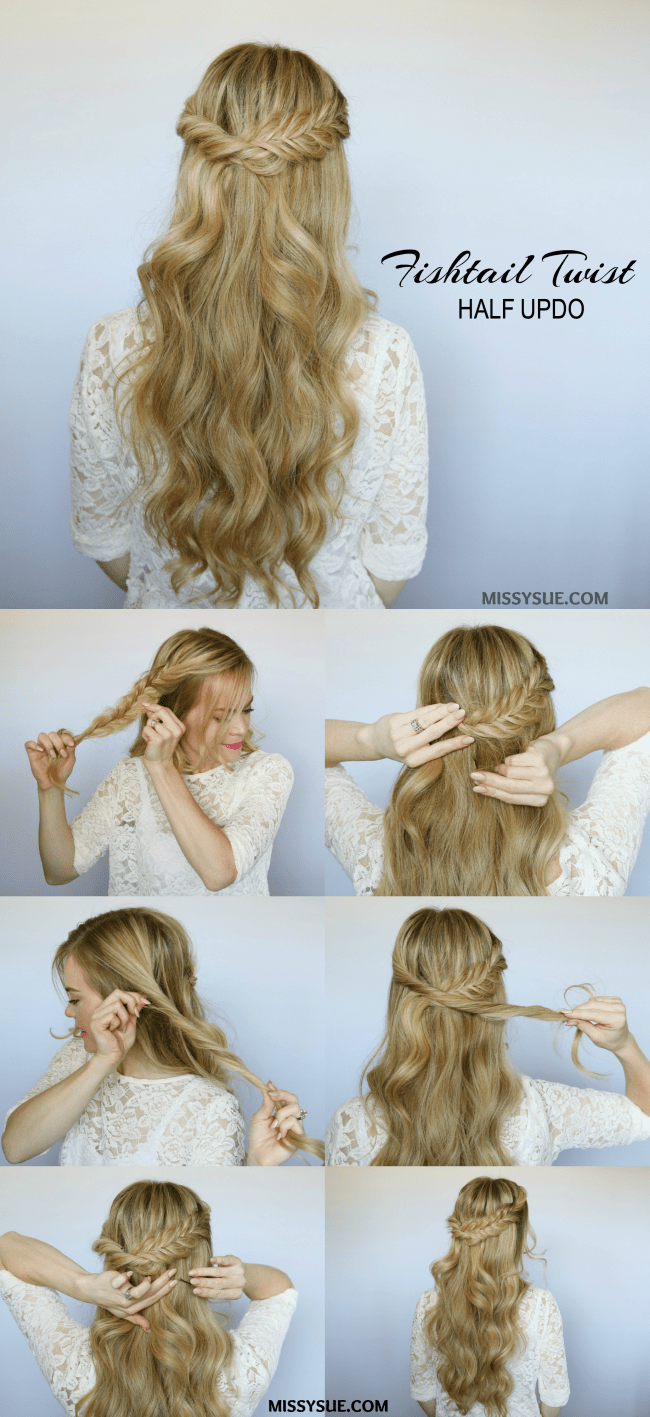 Half Up Fishtail Twist Instructions:
Step 1 / Begin by parting the hair on the left side. Pick up a section of hair near the part and split it into two equal halves. Begin a fishtail french braid by crossing a small section from the left side over to the right side then a small piece from the right side over to the left. Gently pull on the edges of the braid to make it wider and more full.
Step 2 / Bring the braid around the back of the head and secure it in place with several bobby pins.
Step 3 / Pick up a new section of hair from the left side and twist it together. Gently pull on the edges of the twist to make it fuller.
Step 4 / Wrap the twist around the back of the head so it lays underneath the end of the fishtail braid.
Step 5 / Slide bobby pins into the twist to secure it in place, ensuring they are hidden underneath.
Step 6 / Add some curls to the ends of the hair with a 1 1/4″ curling iron and set the style with hairspray.