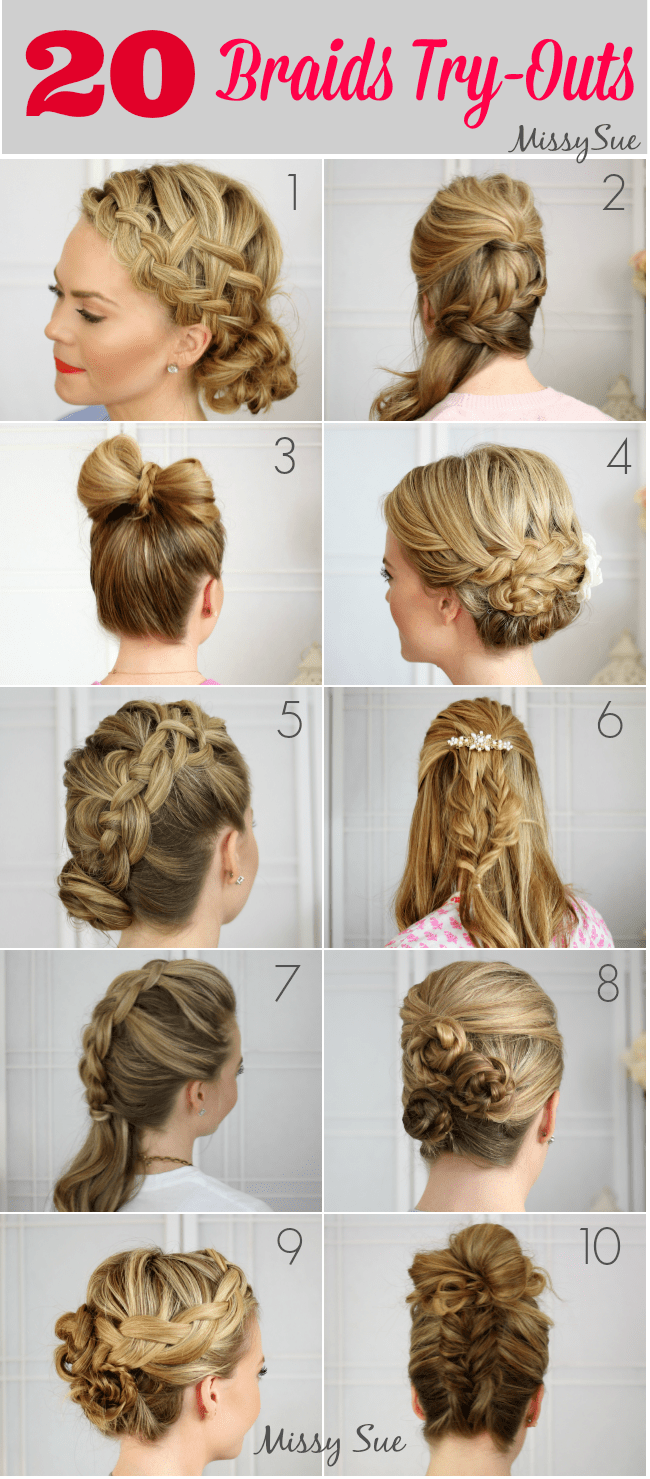 20 Braids Try-Outs are the braids that didn't make it into the 20 Braids for Spring series.
They are all beautiful braids but sometimes the video didn't work out or the pictures were blurry and I had to revert to another hairstyle in the braiding repertoire notebook.
Either way, I wanted to share them with you because even though the series is now over, the blog is not going anywhere.
Tell me,  which are your favorites?
Which braids would you love to still see tutorials for later on?
Let me know because I have got some other great ideas in the works!