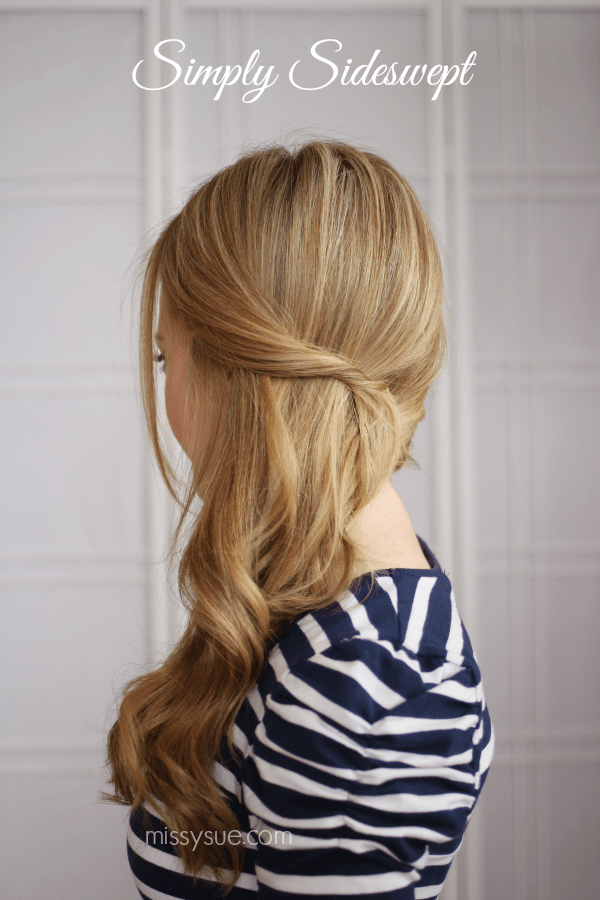 So simple yet so convenient. One morning I woke up to one side of my head with perfect curls and th eother side, smashed to smithereens. How you ask? I have no idea. Yet, I didn't want to pull out my curling iron to fix only one side so I decided to sweep it all over my shoulder and pin it in place. It worked flawlessly, the unsightly kinks hidden beneath the curls, with no one the wiser.
Follow these quick steps to achieve the look:
1 / Brush all the hair over the left shoulder.
2 / Slide a hair pin into the hair angled upwards toward the ear.
3 / Take a section of hair directly in front of the left ear and twist it towards the back.
4 / Pin it in place so it hides the first hair pin.
5 / Voila! Simply side-swept and easily chic.
See the tutorial on Pinterest!
Follow Melissa Cook (Missy Sue Blog)'s board Hair Tutorials on Pinterest.