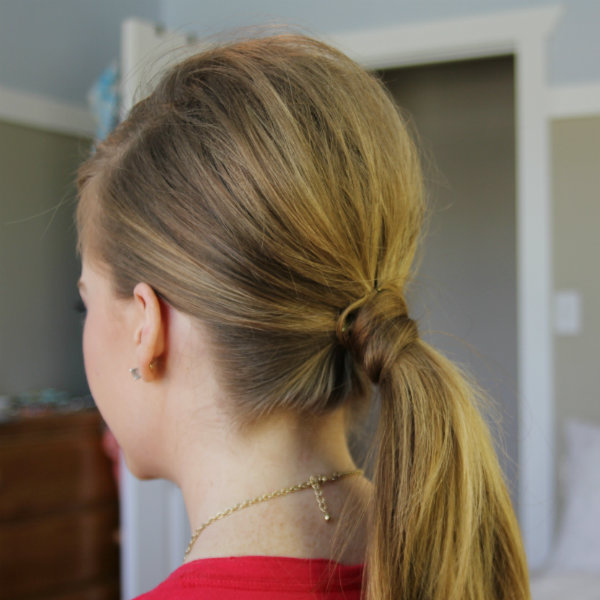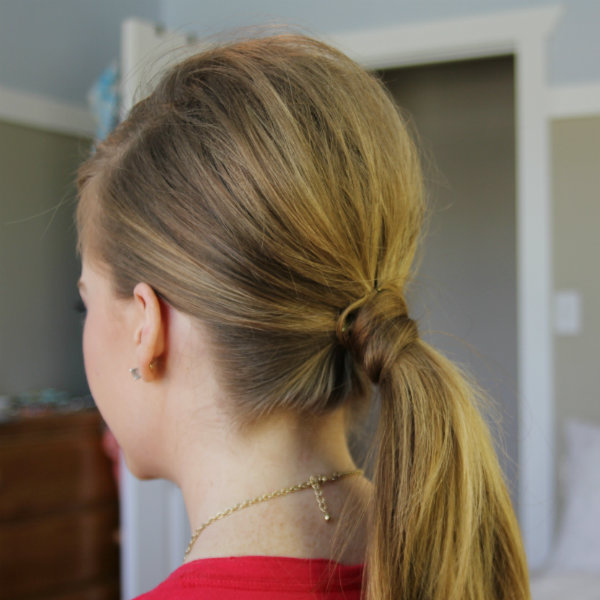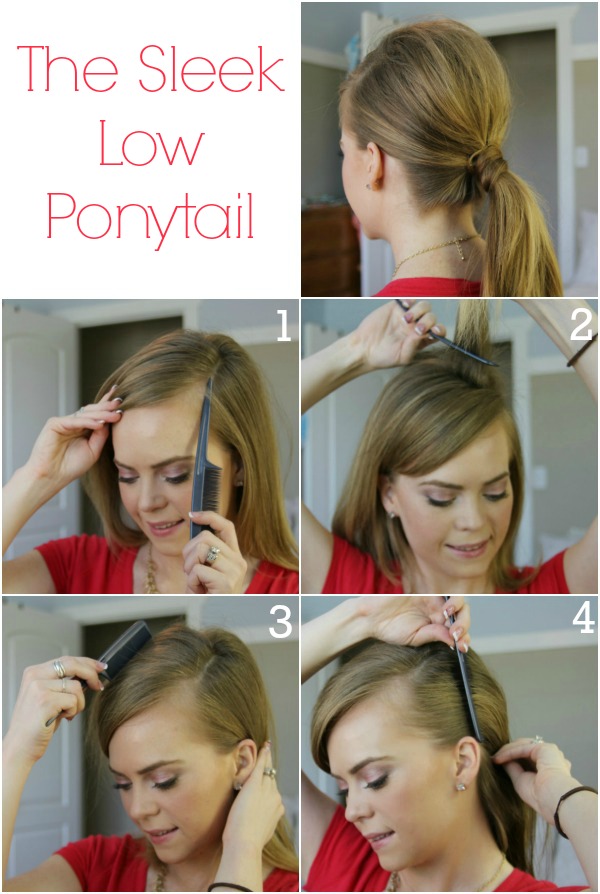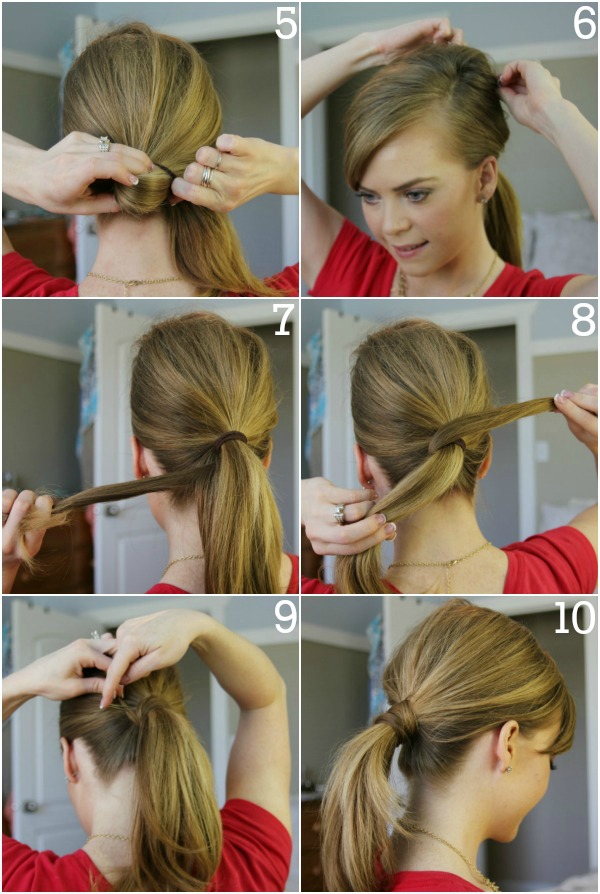 With summer in full swing I have been wearing my hair in a ponytail nearly every single day. It is just too darn hot to have it around my shoulders, hogging the air around my neck, and sticking to my forehead. Yet, ponytail after ponytail sure gets boring pretty fast so I devised a different way to wear it which probably is not new to anyone but when you throw in a true, deep side part and a small twist of hair around the band you will feel that pony tail is chic in a whole new way.
To achieve this look:
1/ Begin by parting your hair in a deep side part. My forehead is shaped like a square so I usually place mine right in the corner of my hairline.
2/ Next, back comb the hair that will be sweeping over your hair as well as the hair in the back going straight down.
3/ Then, smooth down the top layer so it looks clean and polished.
4/ Using the same comb, sweep the hair back into a low pony tail about 2 inches from your bottom hairline.
5/ Secure the hair with an elastic that closely matches your hair color.
6/ Next, gently tug on the top hairs to loosen them from the ponytail creating a bit of volume on the top of your head.
7/ Then, take a small section of hair from underneath the pony tail.
8/ Wrap this strand over the top of the elastic and continue wrapping until you're holding the end.
9/ Then secure the ends in place with a hair pin.