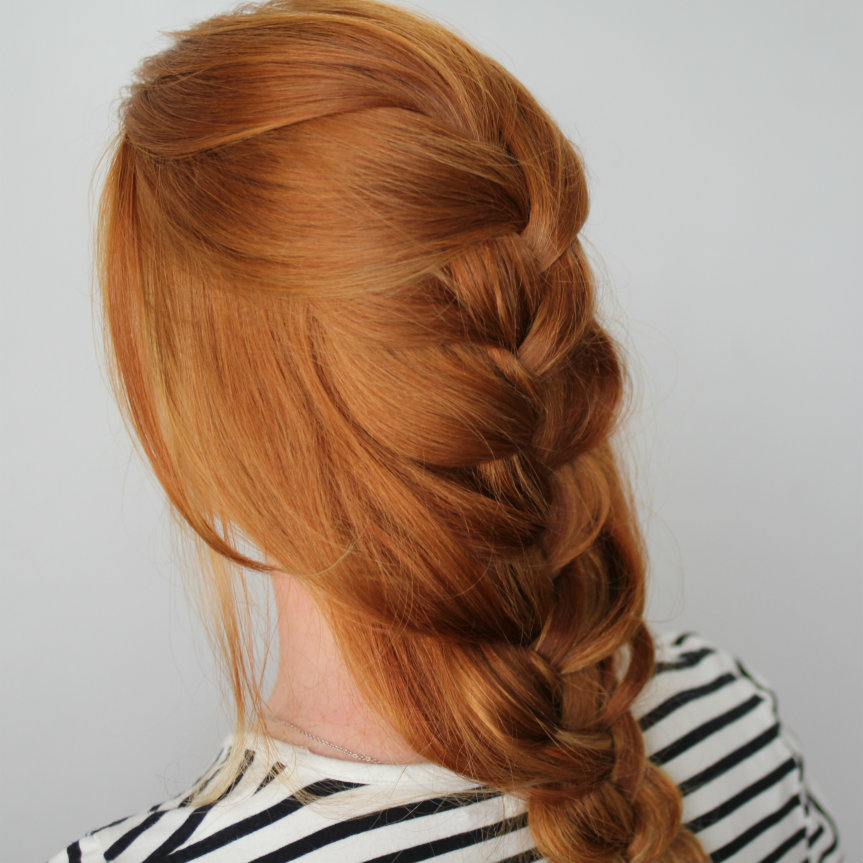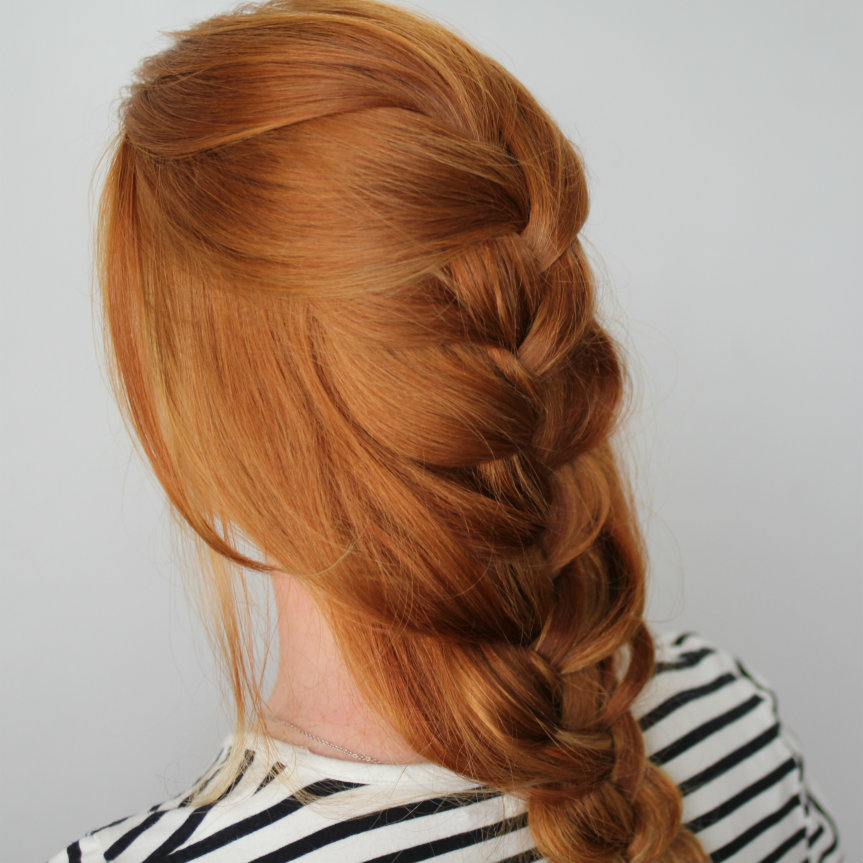 I have never been a big fan of the single french braid because I always felt as though it produced a look that was too matronly. Of course, when I decided to try out a new way of braiding it, a soft, romantic braid was the result which immediately banished all my previous notions. Read on to learn my new trick for creating a cool french braid.
1 / Section off the hair on the crown of the head; this is where the braid will start.
2 / Begin french braiding but only pull in sections of hair that go down the center of the head.
3 / When nearing the top of the neck, start bringing in pieces that are on the sides of the head.
4 / Braid all the way to the bottom of the hair and secure with a clear elastic band.
5 / Gently pull out strands of hair from the edges of the braid to loosen and soften the look.
6 / Tie a pretty ribbon on the end and you're done!