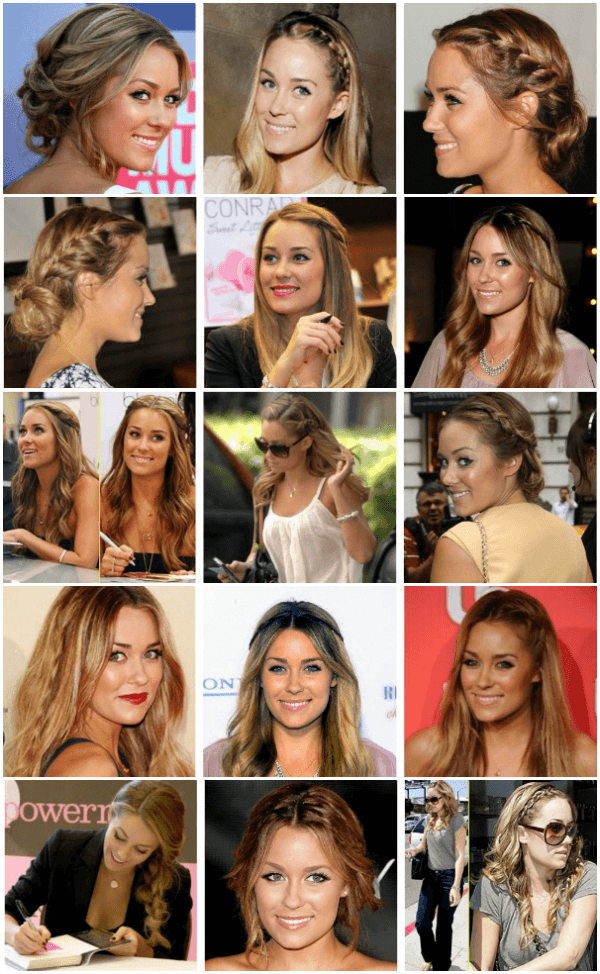 Lauren Conrads many braids.
It's amazing how many different looks she's done over the past years with braids at the forefront. I am slacking on my tutorials because I need to color my hair and I can't decide if I want to. Okay okay I don't want to. Maybe that's the problem. I don't normally go this long without getting my roots done. I'm just tired of the same old so I've been on a hair hiatus lately. Just letting it be; wearing the same pony tail day after day.  Maybe I can get a little inspiration from LC and it'll boost me into action.
Weekend weekend!
How was it?
What'd you do for St. Patrick's Day?
Quotes:
[Talking on the phone to AJ]
Me: "Why is it so windy?"
AJ: "I'm walking. I walk so fast I make wind."