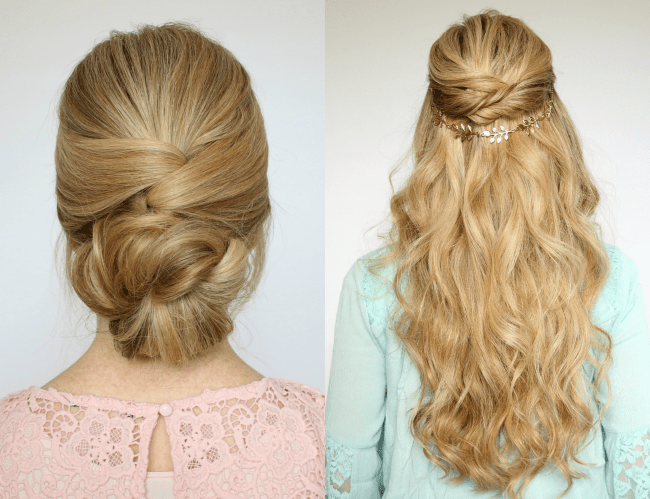 Spring has sprung and with that comes a plethora of events. Whether you're heading to prom, graduation, a wedding, maybe even a vacation, these three hairstyles are quick, easy, and pretty much perfect for...
A chic updo that would be perfect for the upcoming holidays! This twisted bun updo is quick and easy and all it takes is a bit of twisting and pinning as you go along!...
I saw a similar 'do on pinterest and wanted to try it. If I had extensions I would pack them on the top and make the braid across the front super huge but for...