This hairstyle is perfect if you love a peppy ponytail but want to try something a little new. The braids on both sides are actually a waterfall braid and french braid which makes creating them...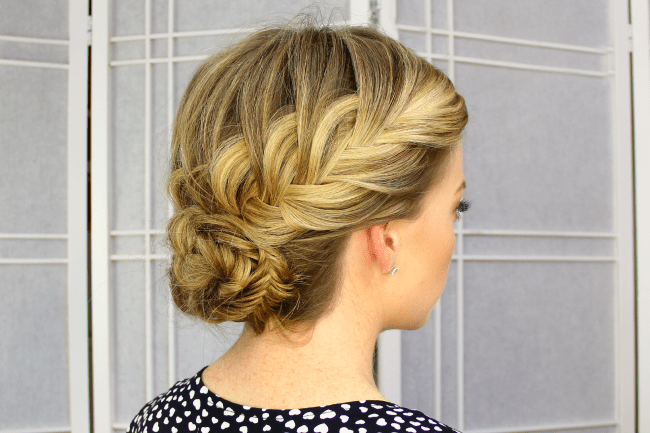 Fishtail French Braid Updo is a perfect hairstyle for that night out on the town. I love to wear my hair in braids to work so I think with a smart blazer and clean...
Waterfall French Braid Updo features a waterfall and french braid on the right side, a fishtail french braid on the left, all wrapped together into a chic low bun. I am always feeling inspired...