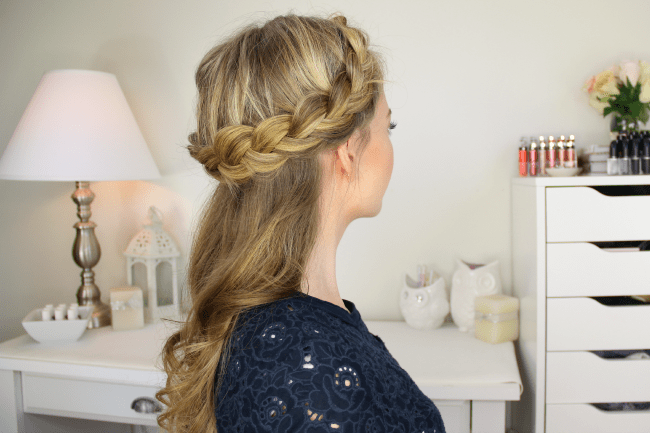 Half Up Crown Braid is the half up version of the Dutch crown braid. I recently posted a new version with a flower crown which is the same technique but minus the flower crown....
Braid 4-Fishtail French Braid Headband is the straight forward version of Braid 5-Double Fishtail Braids from 20 Braids for Spring and the shortened version of the regular Fishtail French Braid. This look could also...
Braid 3-Half Up Crown Braids is the perfect style for summer! I recently wore this same look in this outfit post but pulled the front pieces up so they were out of the way. This hairstyle...