Today's tutorial was inspired by a post I saw on the account @braidsbylia on instagram. I am often asked where I find inspiration for tutorials and instagram and pinterest are my first choices for...
With the Summer heat, an old fashioned ponytail is always a great go-to. Dress it up with a cute braided flower that takes only a few seconds more and make it prettier than your...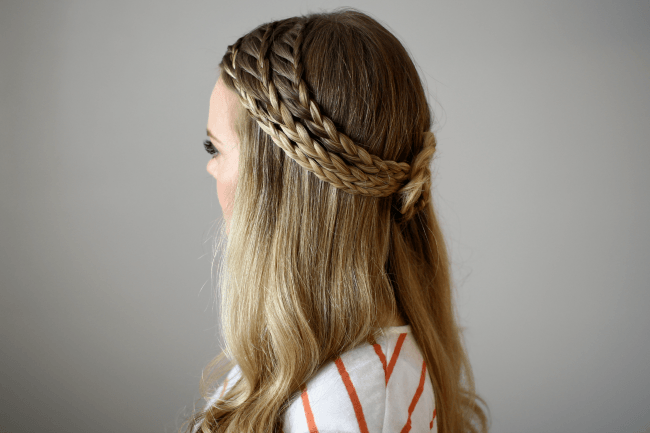 Three little lace braids stacked together and wrapped into a pretty rosette is a great way to dress up some everyday curls. This hairstyle is easy to do once you learn how to create...
In the morning, when it's time to apply a little eyeshadow to your lids, it's easy to reach for a neutral brown or taupe shade. However, mixing in a tiny hint of color adds...