If you're looking for that perfect, head-turning hairstyle, then this is the braid for you! This is definitely not your everyday braid but I couldn't resist sharing it because these types of styles remind...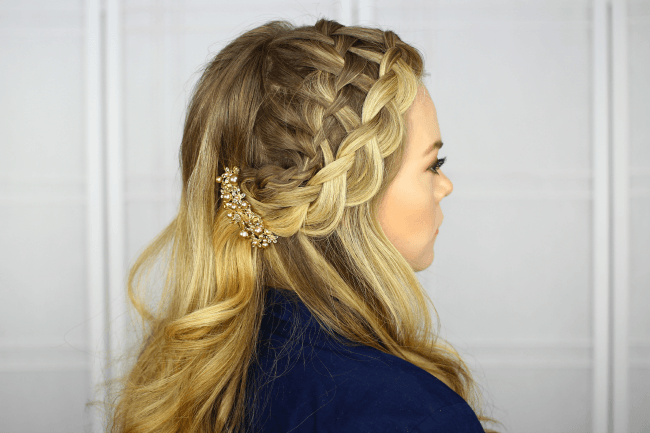 The Waterfall Dutch Headband Braid is another great headband braid tutorial and an inverse version of the Double Headband Waterfall Braid. This hairstyle features a waterfall braid and dutch braid combined together to create...
Dutch, Waterfall, Dutch merged braid is the newest combo braid. I am not sure when it happened but all of a sudden combining multiple braids into one hairstyle has become the funnest thing. Right...