20 Weeks Pregnancy Update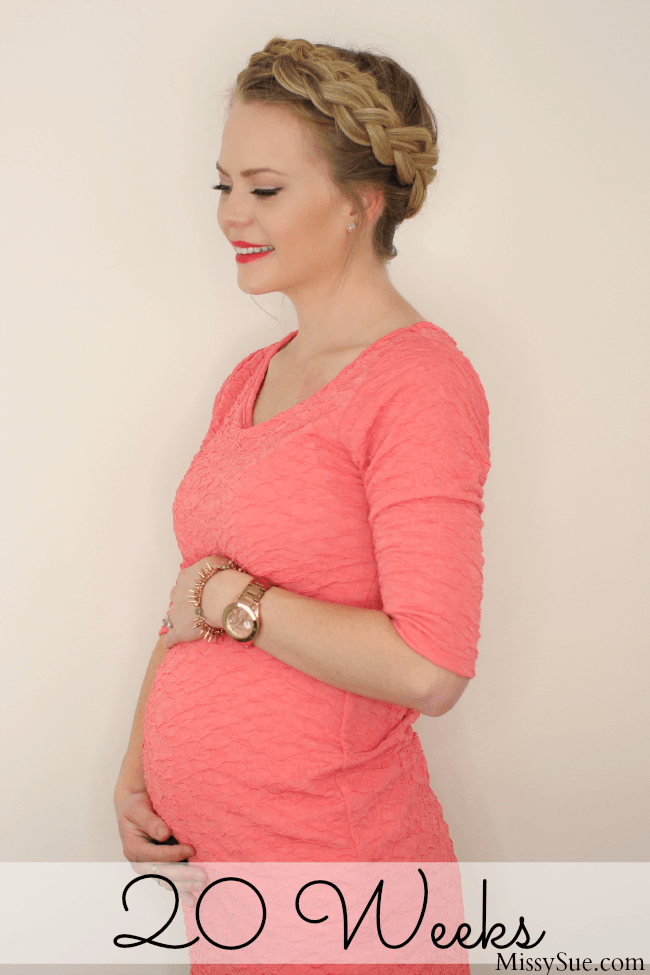 How far along? 
20 weeks
Baby's size:
Length of a banana
Baby's development:
Swallowing more as practice for the digestive system
Baby's weight:
10 1/2 ounces
Food cravings: 
Caramel, fried chicken, water
Guilty pleasure: 
Ramen Noodles, I'm sure my mother is cringing, haha! I've only given in twice so far though, whoo!
Weight gained:
11 lbs
Dislikes:
None that I can think of
Feeling: 
Tired – though my energy has been coming back and I feel more normal again, yay!
Morning sickness: 
Gone
Random changes:
My skin has been breaking out like crazy!
My taste in music has completely changed. Songs I'd normally skip over sound so refreshing now, ha!
Quickly outgrowing any clothing that is non-maternity.
Details from picture above:
———————-
Read about the previous weeks:
Check out instagram for more pictures!
———————–
Quote of the Day
Me: "I read about labor today."
AJ: "I hear it's tough."