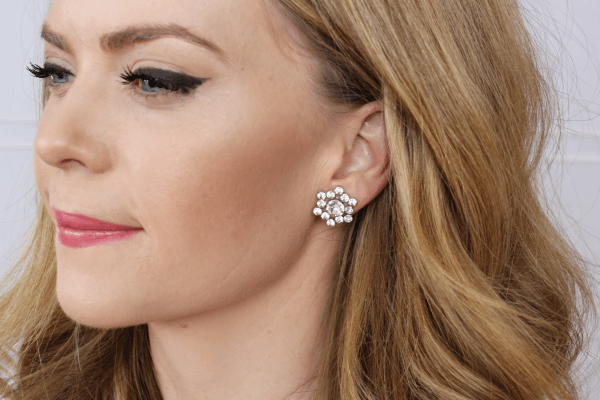 Crystal statement stud earrings are making a come back this Spring. These pink and blue crystal pair and this gold and rhinestone set I recently made would be a perfect addition to glam up any outfit and now here's a third pair to try out. These are easier to make because the main portion of the studs were already put together but are hands down the simplest way to elevate any look. One thing to keep in mind, skip the bold necklace when you are dashing about town in these lovely gems!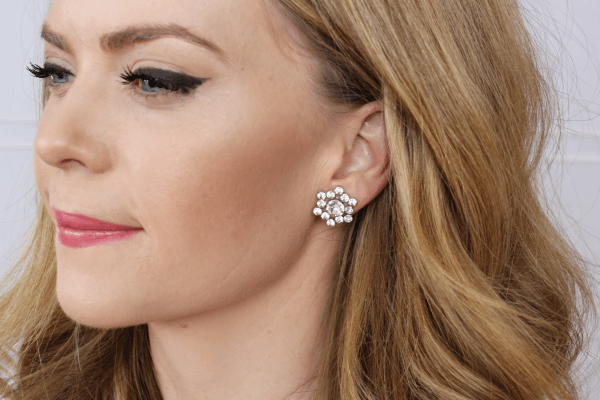 What you will need:
E6000 Glue
2 crystal studded pendants
2 earring backs
Step 1: Squeeze out a bit of glue onto a paper towel or plate.
Step 2: Dip a toothpick into the glue and swipe it over the back side of the pendant.
Step 3: Carefully line up the earring back and place it over the glue.
Step 4: Ensure the earring back is flat against the pendant.
Step 5: Repeat the same steps for the other earring.
Step 6: Let them set for a few hours to ensure the glue is dry before wearing.
See the tutorial on Pinterest!
Follow Melissa Cook (Missy Sue Blog)'s board Hair Tutorials on Pinterest.